What are super apps, digitalized world
Have you ever thought that instead of installing separate apps for each task in your mobile phone, there is a single portal that fulfills all your needs?
Whether you want to call a friend, send money to a loved one online, order a pizza, pay an electricity bill, book a ride, pay a child's school fees or buy a movie ticket. You will need five to seven types of apps.
But what if all these facilities are available in a single app? This is called super app which is getting quite popular nowadays.
About 4,000 apps are registered on the Google Play Store every day, the total number of which has reached 3,480,000 by July 2022. About 2.2 million apps are registered on the Apple Store as well.
But only a few are super apps. A super app is a collection of multiple services that may not be similar to each other but are working together in a single app.
In the context of Pakistan, if Facebook, WhatsApp, Instagram, Google Maps, Daraz and Easy Paisa are combined in one app, it will become a super app.
Some of the super apps:
China's WeChat and Alipay, Singapore's Grab, Indonesia's GoTo, Vietnam's Zalo and South Korea's Kakao are super apps.
Most of them started as ride services or messaging apps and later expanded into financial services, food delivery, digital payments, gaming, travel booking, utility bill payments, airline ticketing, mobile phone top-ups, music streaming and social networking.
In today's digital world, it is only natural for millions of users to connect with these apps. Especially in Asia, which has half of the world's population, the reason for the success of these apps is the vast network of users.
Singapore's Grab provides delivery, financial services and ride booking services to around 190 million customers in 428 cities across eight countries, including Thailand and Vietnam.
GoTo (GoTo) has become Indonesia's largest tech company and a share of two percent of the GDP of one trillion dollars.
Super apps impact on economy: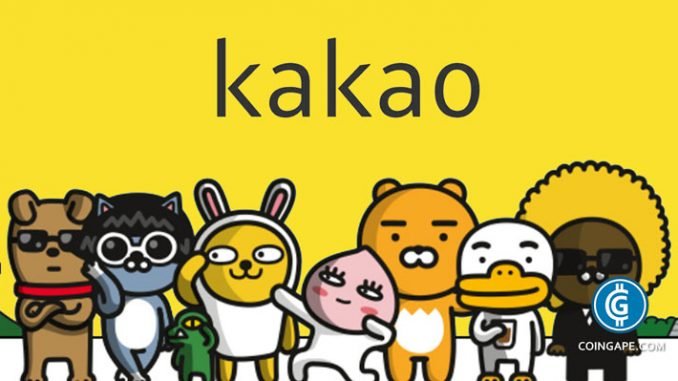 87% of the South Korean population is using Kakao. However, most super apps have been successful in Asia. Europe and the US, despite being ahead of the curve in technology, will see fewer super apps. There are several reasons for this.
The first reason is how quickly people in a region accept new technology. Smart technology is quickly gaining acceptance in countries where the majority of the population consists of young people. Asia's majority population is also young and this is the first reason why most super apps are successful in Asia.
According to a report, in terms of the number of smartphone users, China and India are leading the world, while Japan and Indonesia are also among the first ten countries.
Another reason is easy access to internet and technology. Over the past two decades, Chinese companies have made high-quality, low-cost smartphones affordable for the common man. In addition, 73 percent of Chinese have access to the Internet.
These are the two driving forces behind Alipay and WeChat becoming super apps. You can also pay via Alipay or WeChat in a Chinese village. Any app usually starts with a half-service. For example, messaging, ride sharing or delivery service. After initial success, more services are added.
A successful super app in one country is not necessarily successful in another country. Success depends on how well app developers take into account local needs and issues.
For example, Indonesia's Gojek started as a bike ride and call center. At that time most people did not have mobile phones so the company provided easy loans to its bikers to buy mobile phones.
If you start a startup related to travel facilities, it is important that you have a thorough knowledge of the traffic situation and transport culture of your target area. In Lahore or Karachi, you cannot bring a model from China, Singapore or South Korea.
Super apps are gaining popularity not only in Asia but also in Latin American and African countries. Although there is a kind of digital gap due to economic backwardness, it is also being filled rapidly as the use of internet and smart phones is also increasing among the young generation of these countries. Chinese companies are also introducing cheap smartphones in these markets.
Why there are no super apps in europe:
There are many reasons why there are no super apps in Europe and America. Since China has created its own platforms to replace Facebook, WhatsApp, Twitter and Google, the competition has not been there. Chinese companies have a large population of their own country as consumers and no competition.
But the competition between companies in America and Europe is fierce. For example, Apple's iMessage competes with Facebook's WhatsApp and Messenger. This competition does not allow any one company to monopolize the market in such a way that it creates a super app.
Euorope's privacy laws are very strict:
Another reason is that data privacy laws in China are not as strict as in Europe and America. Big Chinese companies have millions of users' data that they use for their various services, but that doesn't mean that Chinese users don't care about their privacy.
In contrast, Europe is very sensitive about data privacy and its laws are quite strict.
Most of the super apps depend on the data of users. They may also use user data stored for one service for another service. Which is easy in a country like China, but very difficult in Europe and America.
Super apps in Pakistan:
Officially, there is no super app in Pakistan because for a while telecom companies did not go beyond call and message service and with the presence of apps like WhatsApp and Messenger, the role of telecom companies was reduced to that of an internet provider. .
Jazz once tried to launch a super app called Veon, modeled after China's WeChat, but it failed. Because Pakistan is not China where Google's alternative to Baidu, Amazon's alternative to Alibaba and Facebook and WhatsApp's alternative to WeChat exist.
Despite this, telecom companies are offering facilities like digital payments, banking, shopping and mobile top-up through their apps. Jazz Cash, Easy Paisa and U Bank are examples of this.
Easypaisa and Jazz cash, may be a super app:
Now the specific network issue is also eliminated. Irrespective of your network, you can open an Easy Paisa account. EasyPaisa and JazzCash are providing almost all facilities except message and call. Maybe one of them will become a super app in the near future.

In Japan, older iPhone started to sell better than new ones, iphone 14 updates
Japan is one of the largest economies in the world, where people are willing to pay the full price for every new technology that comes to the market. But now the situation is changing due to devaluation of local currency. Iphone 14 updates.
The value of the Japanese yen against the US dollar has fallen to a 32-year low. Which has also affected the purchasing power of consumers.
Japanese consumers, who generally prefer to buy new goods, have no qualms about buying used goods after the yen's devaluation. Keep in mind that the yen has fallen by 22% against the dollar this year, as global currencies have depreciated.
iphone 14 updates (disliked by japanese due to price)
In July, the Apple company had significantly increased the price of iPhone 13. While after that, the price of iPhone 14 was 20% more than iPhone 13. Japanese businessman Yaman Kovaro wanted to buy a new mobile phone, but he found it unnecessary to pay 198,000 for the iPhone 14. At that time, they preferred to buy the iPhone, which costs a fraction less than the old one.
Salar Yemen Kovaro says that iPhone 14 is too expensive and I cannot buy it. The iPhone SE 2 was released in 2020 but it lacks dual cameras, yet it is a good combination of price and technological features. Last year, Apple said iPhone sales in Japan fell 9 percent in the year to the end of September due to a weaker yen.
According to MM Research, a Japanese organization that monitors the technology market, during the last financial year, the sales of used smartphones reached a record number of 2.1 million after a 15% increase, and by 2026, this number will reach 3.4 million.
World's First Electric Plane, "Alice"
The world's first Electric plane that does not need conventional fuel to fly but can fly with the help of electricity.
The first test flight of a prototype model of an all electric plane named Alice was successful.
On September 27, this aircraft took off from the Grant County International Airport in the United States and during the 8-minute flight, it reached an altitude of 3,500 feet.
The aircraft is manufactured by Aviation Aircraft Company and its CEO Gregory Davies said the new history was made because propulsion technology had not changed since the 1950s.
This aircraft uses battery technology similar to an electric vehicle or a smartphone, and with just 30 minutes of charging, this aircraft can fly for an hour.
This aircraft can carry 9 passengers and 2 pilots and has a maximum speed of 287 mph.
The company expects to deliver the aircraft to airlines by 2027.
Aviation Aircraft will complete the final version of the aircraft by 2025 and then test it for a year or two.
It should be noted that the first flight of this aircraft was expected in 2021, but due to the corona virus epidemic and other problems, it could not happen.
Eviation Alice, First Electric plane:
What is the dark web and how does it work?
Ever since the internet was introduced to the world, a large number of people are familiar with the web. But what is this dark web? Few people go about it.
A decade after Al Gore created the internet in 2000, the dark web has existed for some time. The term "dark web" was first used in popular culture when bitcoin became widely used for financial transactions in the 2010s and the sector of black marketing was made available online.
A portion of the internet known as the "dark web" is only accessible with specialised software. Sites on the dark web cannot be found using Google searches and must be accessed using the Tor browser. that are exclusive to the Tor network.
When opened, the dark web appears to be exactly like any other website. It comprises dark net markets where criminal activities such as the sale of imitation artwork and paintings, immoral content, firearms, and data stolen from any website or person are carried out.
Dark Web in Pakistan:
So, while the phone call between Prime Minister Shahbaz Sharif and his niece Maryam Nawaz came to light recently, there have previously been audio leaks of Pakistani leaders and others associated to the government. How is this knowledge getting out there?
In the recent past in Pakistan, hackers have stolen national secrets by attacking the websites. Which includes important institutions including Ministry of Finance, FHR, National Bank of Pakistan, KElectric many times.
Former DG Center of Information Technology Amar Jafari said that in today's era your mobile phone reveals your secrets. Everything we download leaves all the information on our phone. Which can be used by hackers using the Dark web.